Private Label Solutions
Highlight your products thanks to the creative design specific to your brand.
Would you like to get an offer?
Our colleagues who are experts in their fields are ready to serve you.
Quality Starts With Label
---
To meet the needs of our customers in the best and timely manner. Always offering the best price without sacrificing quality.
To update our production system by following the sectoral developments and technology.
To provide training for personnel development. Recycling waste materials for a better future.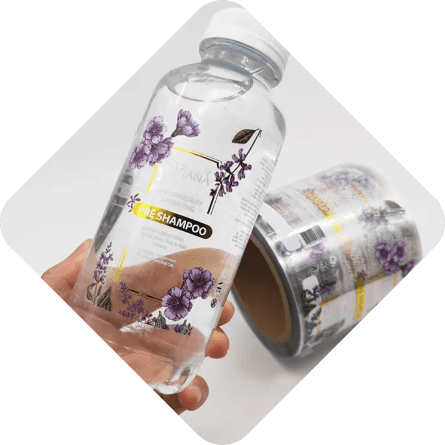 Understanding you well and meeting your needs on time
New Technology and Product Development
To develop new products by following the sectoral developments and technology
Training Expert Staff
To provide training for personnel development. To increase the level of knowledge of personnel.
Creative Design Solutions
---
To effectively promote your brand or product to your target customer audience. Your corporate identity tells the consumer a lot about the purpose, goals, values and culture of your brand.
Label Solutions
---
Thermal Label, Transparent Label, Polypropylene Label, Piggyback Label, Booklet Label, Hot Stamp Label
Customer Opinions and Suggestions
---
We are proud of the service we provide and stand behind our service.
Read our testimonials from our happy customers.
I am a graphic design student, I found answers to every question I asked in order to learn the work, even though I did not make a product.
I made a paper bag. I am quite satisfied. I have very little left. I want to have it done again.
I had support for product packaging. Then I made a transparent sticker. My new and different product needs arise. They work very clean.
I am quite satisfied with the service I have received. The label that emerged after design and production is exactly what I wanted. Thank you.
LOOKING FOR HONEST AND RELIABLE SERVICES?
The easiest way to make a quality label.
Request an Offer Now Using Online Form
Frequently Asked Questions
---
We would like to briefly mention what is done before the design and production process and the frequently asked questions we are asked.
What Information Do I Need To Provide For Design Service?
admin
If you want to have your design made to us, you must first send your logo in vector format (pdf, ai, cdr), except that you can send your personal information such as address and phone. Depending on the product you will make, you can also send additional picture and additional content information.
Our mission
It is our primary duty to provide you with the most accurate information and to transfer information from our experience.
---
Do you have a question?
You can share your questions about label design or production with us.